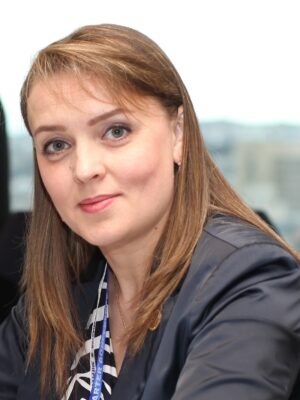 Administrative and Communication Assistant
Anna joined SCAPR' office in August 2022. Holding a Master's degree in Computer Engineering (Tashkent State Technical University, Uzbekistan), since 1996 Anna has worked in several projects by the European Commission in the energy sector of Uzbekistan. In 2000 she has joined the Energy Charter Secretariat in Brussels where she worked during 20 years as Assistant to the Deputy Secretary General and further as a Financial Controller of the EU4Energy Project. She has a profound and comprehensive practical skills in performing a wide range of administrative tasks.
With her long-term experience in international and multicultural environment, vivid communication, presentation and networking abilities, she is providing information to the SCAPR members and support to the Board and the SCAPR Secretariat.